February 16, 2018 | 8pm  |  Tickets start at $15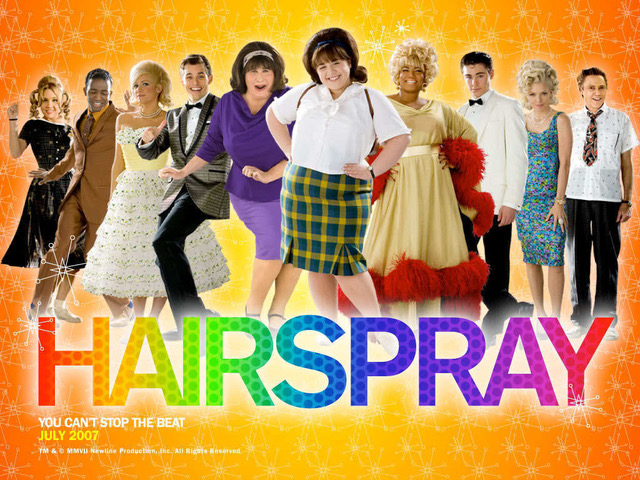 Welcome to the '60s and the story of big-haired, big girl Tracy Turnblad who just wants to dance. She does all that and more in this technicolor knock­out: a movie musical of the Broadway hit!
Your journey to The Corny Collins Show starts when you enter a theatre full of fans who love the movie as much as you ­do, or are about to discover it!  Our host will get you warmed up so you can sing­-along to such memorable tunes as "Good Morning, Baltimore", "I Can Hear The Bells", and of course, "You Can't Stop the Beat." After praising those with "inappropriate hair heights", she'll explain how to use all the props in your Fun Pack. Then it's time to do the "strickin' chicken" before you "run and tell that" with Tracy and her friends…find out who's big, blonde and beautiful…and join in the march for equal rights belting out one of the most riveting anthems on the movie musical screen. This award­-winning, not-­to­-be­-missed musical about life in the '60s is an absolute blast from the past.
Costumes encouraged! Keep it simple with big, big hair or go all out with friends and make matching '60s costumes. Get creative and do something completely original: dress up as a can of hairspray or a Baltimore crab!
Rated PG • Run-Time: 117 mins + 20 minute preshow
Tickets: $15 and up
To purchase you may Order Online, call the Box Office at 562.944.9801 or visit us in person.
Screening Date: Friday, February 16, 2018 at 8pm