Reduced Shakespeare Company in
THE ULTIMATE CHRISTMAS SHOW (abridged)
Friday, December 22, 2017  •  $15 & up
"Breathlessly paced, slapstick merriment!"
– The New York Times
Welcome to the Annual Holiday Variety Show and Christmas Pageant at St. Everybody's Non-Denominational Universalist Church, where all faiths are welcome because we'll believe anything. But there's a problem: None of the acts scheduled to perform have arrived so the three fruitcakes of the Reduced Shakespeare Company are pressed into service to perform the entire Variety Show and Christmas Pageant by themselves.
An irreverent yet heartwarming trip through the holidays in The Ultimate Christmas Show (abridged) is festive funny physical family fun as these Three Wise Guys send-up and celebrate your favorite winter holiday traditions.  You can even bring a wrapped Christmas gift of $5 value or less and participate in the audience gift exchange.  Let RSC rekindle the joy, inner-child and familial dysfunction inside us all!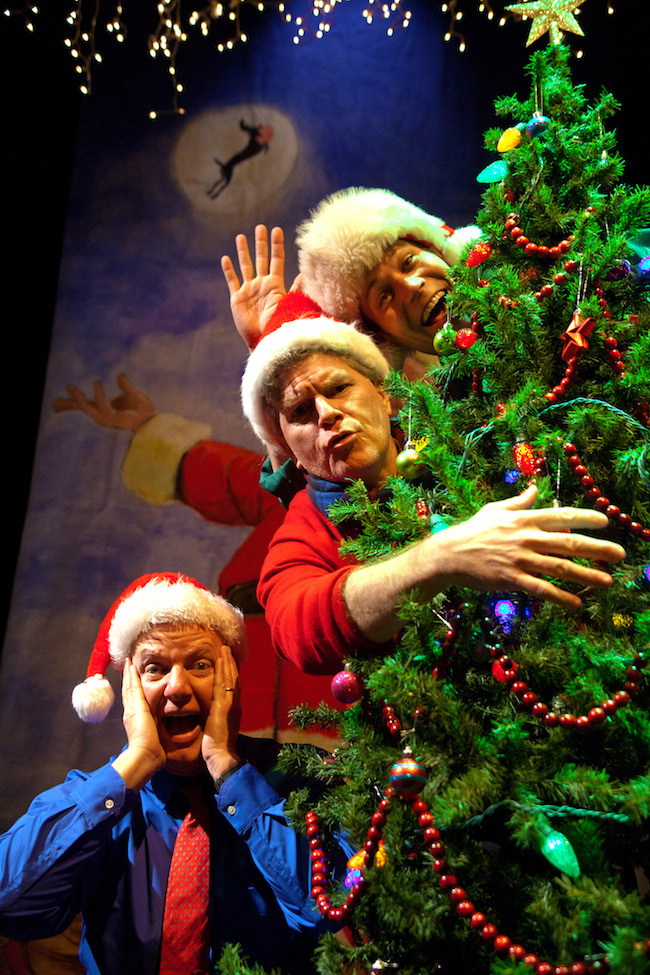 LEARN!
How Santa saved Christmas!
SING!
The Ultimate Reduced Christmas Carol!
CELEBRATE!
Hanukkah, Kwanzaa, and Saturnalia!
CRINGE!
At the origin of the term "Nutcracker!"
MEMORIZE!
New lyrics to "The 12 Days of Christmas" with iPads,
not Lords A-Leaping!
GASP!
At the shocking history of our best-loved Christmas traditions!
"This trio of modern Marx Brothers will leave you in stitches." – Boston Herald
Ticket & Performance Information
Tickets: To purchase you may call the Box Office at 562.944.9801, order online, or in person.
Performances: Friday, December 22, 2017 at 8pm