Oct. 12, 2017  |  8pm  |  Tickets start at $55
THE LEGEND RETURNS! Forty years after inaugurating its stage, TONY BENNETT will return to La Mirada Theatre in celebration of its anniversary season! With worldwide record sales in the millions, and dozens of platinum and gold albums to his credit, TONY BENNETT is a musician who touches the hearts and souls of audiences with his legendary vocals and charming stage presence. His long list of achievements, spanning over 60 years, includes nineteen Grammy Awards, including the prestigious Grammy Lifetime Achievement Award, making this artist a true international treasure.
His signature tunes, such as "Steppin' Out With My Baby" and "I Left My Heart In San Francisco" form part of the fabric of American music culture.  Often billed as the world's most boyish octogenarian, TONY BENNETT is a vital musical artist at the peak of his powers.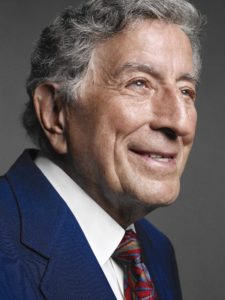 Tickets: On sale Sept. 1, 2017 at 11am
To purchase you may Order Online, call the Box Office at 562.944.9801 or purchase in person.
Performance: Thurs, Oct. 12, 2017 at 8pm