McCoy Rigby Entertainment
January 24 – February 16, 2020
"So funny that none of us will ever forget it!" – NY Times
Combining murder and mayhem with zany humor, ARSENIC AND OLD LACE is an uproarious black comedy that gives "hospitality" a bad name. Meet Abby and Martha Brewster, two spinster sisters known for their acts of charity – which lately includes poisoning lonely, old men with their homemade arsenic-laced elderberry wine. When their nephew Mortimer finds out about the corpses in the cellar, he's in a frantic race to deal with his aunts, his fiancée, and two crazy brothers – one who thinks he's Teddy Roosevelt and the other who has had plastic surgery to resemble Boris Karloff!  Don't miss one of America's most popular classic comedies in a spiffy new production that will slay you with laughter!
Ticket & Performance Information
To Purchase: order online, by phone, or in person.
Performances: Jan. 24 – Feb. 16, 2020
Wed.- Thurs. at 7:30pm; Fridays at 8pm; Saturdays at 2pm & 8pm; Sundays at 2pm.
Run Time: TBD.
Notes: Rated G. Children under 3 will not be admitted.
Audience Talk-Back sessions with the cast will be Wednesdays, Jan. 29 and Feb. 12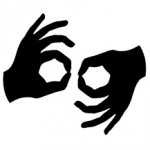 ASL interpreted performance: Saturday, Feb. 15 at 2pm.